If you own a pistol, chances are you're looking for the best way to store it—and keep it out of the hands of those who shouldn't be touching or handling them. A gun safe is the best solution, but with so many types and features on the market, it can be hard to know which one is right for you. In this blog post, we'll break down the different types of gun safes available and help you choose the best one for your needs.
Wall Safes
Wall safes either mount to the wall or can be installed as part of the wall. They're a great option if you're short on floor space or if you want to keep your safe hidden from view. Most wall safes come with predrilled holes and mounting hardware, so they're easy to install.
Floor Safes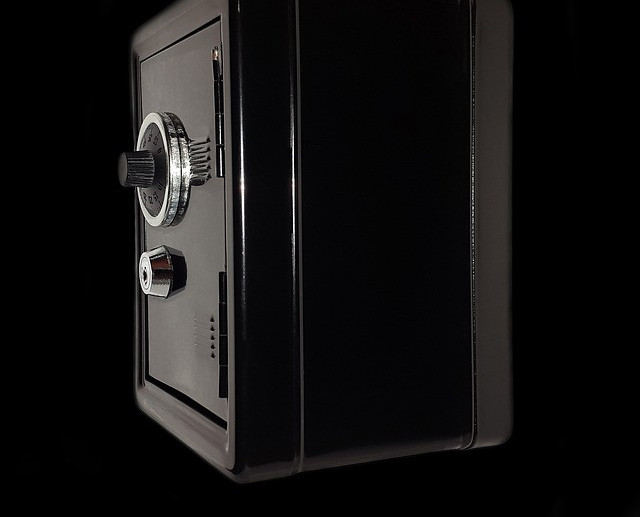 Floor safes are another popular option, especially for home security. They're larger than wall safes and can accommodate multiple guns, as well as other valuables like jewelry and important documents. If I were you, I wouldn't mix your guns with other valuable possessions. Your gun safe should be just that; a gun safe. And only those who know how to handle and use those guns should have access to them.
Personal Safes
Personal safes are small, portable safes that can be easily stored in a drawer or closet. They're perfect for people who live in apartments or small homes where space is at a premium. Most personal safes come with a key or combination lock, making them quick and easy to open in an emergency situation. However, because they're small, they can only accommodate one or two pistols.
What are the best gun safes for pistols?
It really depends on your environment; the size of your home or apartment, are you living alone or with a family, do you have other rifles, shotguns and pistols, what type of opening and locking mechanism do you want, and of course, how much do you want to spend.
Best Gun Safe for Pistols Under $100
awesafe Pistol Safe
The awesafe Gun Safe with Fingerprint Identification and Biometric Lock provides secure storage for two standard handguns or one larger pistol and extra ammunition. This safe with digital keypad features an advanced protection system, making it a reliable way to keep your firearms safe and secure. The handgun safe is constructed with solid steel and a pry resistant door for strength and handgun security, while the locking mechanism is highly reliable and precise fittings are virtually impossible to pry open with hand tools.
The awesafe Gun Safe with Fingerprint Identification and Biometric Lock is the perfect way to keep your handgun safe and secure. This safe features a gas strut and LED lighting to instantly and quietly open safe door for single-handed access to your handgun and interior light for increased visibility. The portable design is perfect for use whether you're home or on the go, and its small size makes it easy to conceal under car seats, in spare tire wells, between mattresses and other out-of-the-way locations.
Best Gun Safe for Pistols Under $200
XDeer S005 Biometric Pistol Safe
XDeer S005 Biometric Pistol Safe is a new generation of gun safe with quick-access fingerprint scanner. It features a fast reading within 0.1 seconds and its FAR and FRR are less than 1/10000, which can save you more time when you're in danger. The USB Emergency port of the safe can be used for you to unlock the safe with fingerprint/PIN code when the battery is dead. The PIN code can be set by using the backlit keypad with a 3 to 8 digit code
XDeer S005 Biometric Pistol Safe is the best pistol safe for those who want to keep their firearms and valuables protected from unauthorized access. The pry-resistant door, durable 14-Gauge layer steel housing and seamlessly welded pry proof steel body for the ultimate prevention against break in. Tough wire rope that holds the safe firmly in place where you need it to be secured. XDeer handgun safe will provide long-lasting strength and use for years to come.
Best Gun Safe for Pistols Over $200
BOFON W-series
This BOFON W-series safe box is perfect for storing your valuable belongings. The fingerprint scanner ensures quick and secure verification, while the large locking bolts keep your items safe and sound. The fully carpeted interior prevents any damage, and the anchoring holes make it easy to keep this safe in one place. Plus, with the backup key and battery port, you're always prepared for whatever comes your way.
The BOFON W-series 2.1Cubic feet Family Fingerprint Password Safe Box is an ideal gun safe for pistols providing quick access security solutions for the home and office. The fingerprint safe box has fully carpeted interior to provide protection from scratch and keep your valuables organized and protected. This gun safe offering quick access security solutions for the home and office. The fingerprint safe box has fully carpeted interior Provide protection from scratch, it's simple as that. This gun safe offering quick access security solutions for the home and office.
Conclusion
No matter what your budget is, there's a gun safe out there that's perfect for you and your pistols. By investing in a quality gun safe, you can rest assured knowing that your firearms are stored securely and out of reach of anyone who shouldn't have access to them.
What about your rifles and shotguns? Check out our post on Best Gun Safe Under $500 to look them over!
FAQ
Are pistol safes worth it?
Yes, pistol safes are worth it for firearm owners seeking secure storage. They provide quick access to the handgun while preventing unauthorized access, ensuring safety at home or on the go.
What is the best gun safe brand?
The best gun safe brand varies depending on individual needs and preferences. Some popular and reputable brands include Liberty Safe, Fort Knox, and Browning, known for their quality and security features.
What safe do I need for a pistol?
For a pistol, a compact and easily accessible pistol safe is ideal. Look for features like biometric or electronic locks for quick access while maintaining security.
What gun safes are the hardest to break into?
High-quality gun safes with thick steel construction, advanced locking mechanisms, and anti-pry features are the hardest to break into. Brands like AMSEC and Graffunder offer such durable safes.
Are expensive gun safes worth it?
Expensive gun safes often offer superior security, fire protection, and durability, making them worth it for those prioritizing the utmost protection for their firearms and valuables.
What are the most reliable safes?
Safes from reputable brands like Fort Knox, Liberty Safe, and AMSEC are considered some of the most reliable. Their proven track record and excellent customer reviews demonstrate their dependability.
Related Topics: