Saint Hubert: Patron Saint of Hunting and Ethical Hunting Champion
Every profession has its patron saint. The Catholic Church recognizes hundreds of saints who are associated with various areas of life, such as farmers, teachers, pilots, and so on.
Every profession has its patron saint, and for sport hunters, that honor goes to Saint Hubert, also known as St. Hubertus.
The Catholic Church recognizes hundreds of saints, each associated with various areas of life such as farming, teaching, piloting, and even hunting wild game.
St Hubert, the Hunters' Patron Saint
Saint Hubert's fascinating story begins in the middle ages, around the 8th century.
A life thou shalt quickly be enchanted by as it's marked by profound transformation and enduring legacy that still resonates within the hunting community today.
So let's delve into the life of this saint of hunting.
Born around 656 AD in the Ardennes Forest region of France, Hubert was a prince and a soldier before ascending to Bishop of Maastricht in 708 AD.
Hubert lived a holy life thou shalt admire, as he devoted himself to aiding others by establishing monasteries and performing other great deeds.
His exceptional hunting skills brought him renown; he relished venturing into the forest during the hunting season, searching for wild boar or deer.
Legend has it that during one such hunting expedition, a voice echoed, "Hubert, unless thou turnest to the Lord and leadest an holy life thou shalt quickly go down into hell".
This startling call came during a Good Friday hunt, a day most Christians spent in reverence, not pursuing sport.
The transformation was profound when on Easter Sunday of 723 AD, while strolling through the forest with his hounds, Hubert witnessed a vision of a crucifix nestled between the antlers of a stag.
This encounter forever changed his trajectory. He relinquished hunting and dedicated himself entirely to God's service, educating others about Christianity across Belgium and Germany.
His actions paved the way for ethical hunting standards we see today, respecting the hunting season and considering the sacredness of life.
Hubert died on May 30th, 727 AD, in Liege (currently part of Belgium).
But his spirit lives on. After his death, he was canonized as 'Saint Hubert' in recognition of the good works accomplished during his lifetime.
The church celebrates his feast day annually on November 3rd, known as 'St Hubert's Day.'
Conclusion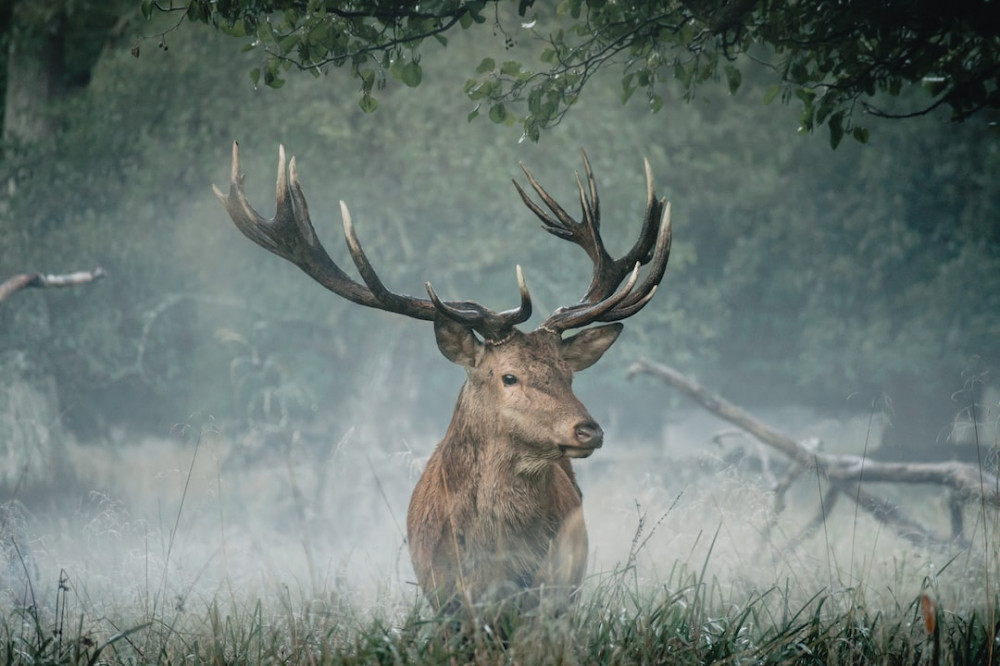 Hubert's legacy continues today as the patron saint of hunters, and his example inspires sport hunters worldwide. His journey serves as a potent reminder of the redemption through faith and the positive changes we can initiate in our communities – both human and animal – if we embrace God's will wholeheartedly.
Hence, next time you embark on a hunt or enjoy quality time with your pets, remember this man whose tale continues to inspire through the ages! To delve deeper into the history of hunting, especially in Germany, check out this in-depth article: EASA 2016 Vortrag Hunting Wild Animals in Germany